New Moon, Knight and Miles Morales are GREEN!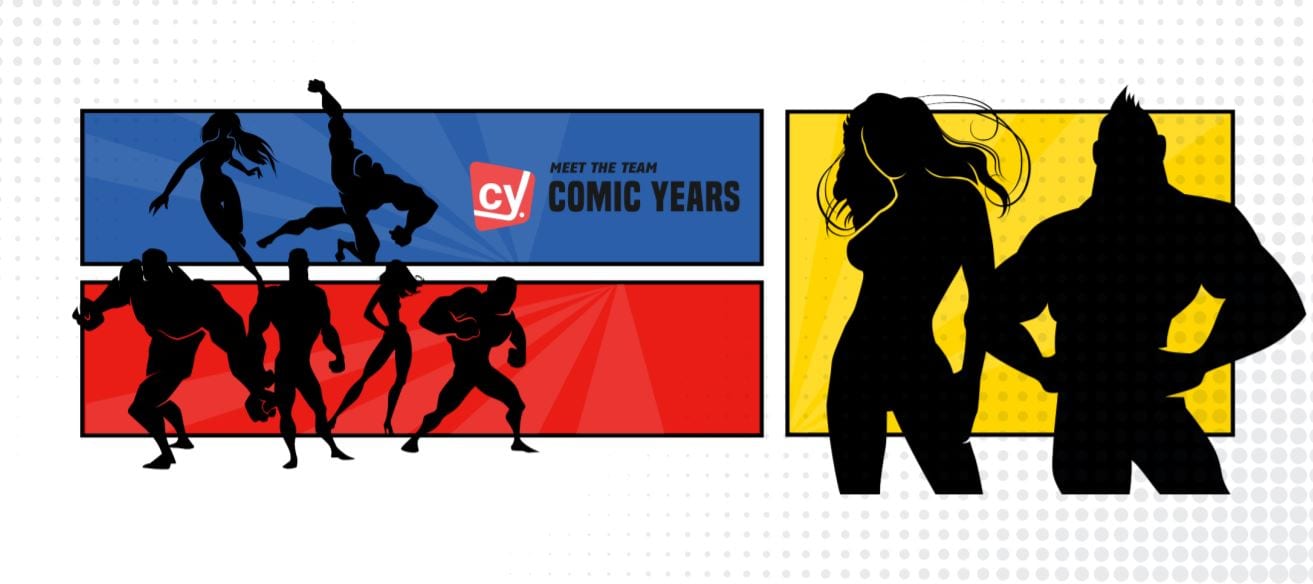 As every week today, we bring you the novelties of the House of Ideas. This week, on May 11, Marvel Comics filled physical stores and digital platforms with new titles. We've got new series coming and sequels to series we love – a total of 12 titles no Marvel fan would miss. Today we are going to review 3 of them, starting with the new issue of Moon Knight. Next, we'll revisit the adventures of Jane Foster wielding the Mjolnir. And finally, the What If… series surprises us with Miles Morales receiving gamma rays to become the Hulk.
Moon Knight: Black, White, & Blood #1 May 11 Marvel Comics
(Picture: Marvel Comics)
the Moon Knight The series for Disney+ has just ended, an unprecedented approach that has pleased fans. Today, May 11, Marvel Comics brings us a new series to continue enjoying the character (or characters). Moon Knight: Black, White and Blood #1 brings us three different stories focused on the character of this first issue. This formula works perfectly and allows us to see three-character versions.
First, stories are Anubis-Rex, written by Jonathan Hickman and illustrated by Chris Bachalo. The second is So white, but so dark, written by Murewa Ayodale and illustrated by Dotun Akande. Finally, we have The endwritten by Marc Guggenheim and illustrated by Jorge Fornes.
ANUBIS REX / SO WHITE. YET SO DARK. / THE END
A BLOOD MOON IS RISING AND ITS CONTENT IS BLACK, WHITE AND RED! A host of top comic book creators have put their mark on the Fist of Khonshu in stories portrayed in black, white and blood red! Jonathan Hickman and Chris Bachalo present the very different Moon Knight of the future! Marc Guggenheim and Jorge Fornés tell a Moon Knight adventure upside down! And Murewa Ayodele and Dotun Akande pair the white-clad crusader with the Amazing Spider-Man for a heartbreaking night of adventure!
Marvel-Verse LARP Jane Foster The Mighty Thor TP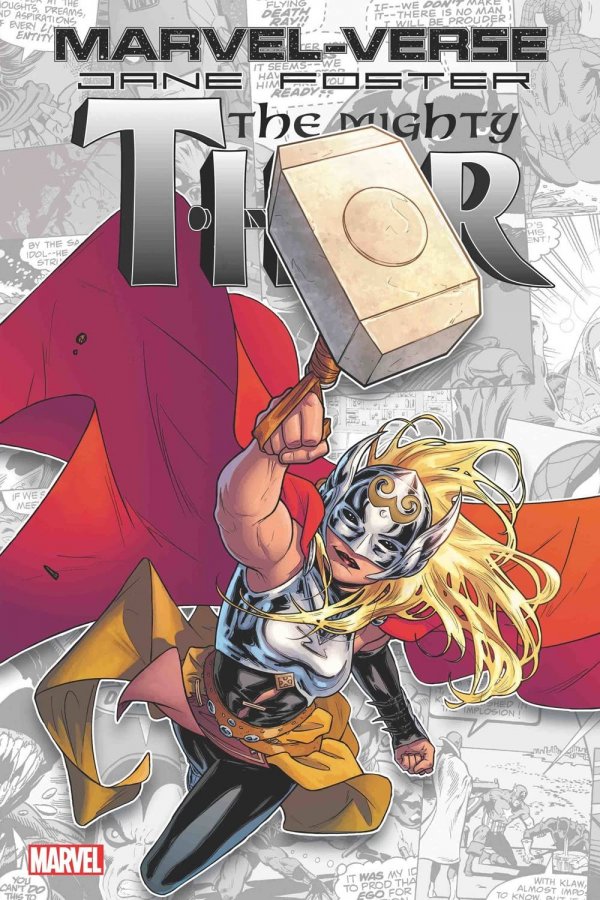 (Picture: Marvel Comics)
Less than two months before the release of Thor: Love and Thunder, a hardcover by Jane Foster is published. On May 11, Marvel Comics chose to make the most of this beloved character. This time we have a massive 128-page volume that will explore the adventures of Thor, Goddess of Thunder. With this new issue, we will be able to deepen the character of Jane Foster to prepare the film. We will also have a What if…? story that will explore what would have happened if Jane had found the hammer earlier. This hardcover comic book is a gem for Thor fans, written by Jason Aaron and drawn by Steve Epting.
In all of the Marvel-Verse, no one is more powerful than Thor, the Goddess of Thunder! When the Odinson found himself unworthy to wield Mjolnir, Dr. Jane Foster raised the hammer in the air and took command of the lightning! Now get to know Jane on some of her most legendary adventures – proving her worth as Thor to the Warriors Three and leading the League of Realms on a daring rescue mission pitting her against the evil Malekith and his ally Kurse! Then, Jane embraces a new heroic legacy! More: Revisit Jane's youth alongside the Odinson and discover the surprising answer to the question: what if Jane Foster had found Thor's hammer years earlier?

Collecting MIGHTY THOR (2015) #13-14; WHAT IF? (1977) #10; and material from THOR ANNUAL (2015) #1, WAR OF THE REALMS: OMEGA and JOURNEY INTO MYSTERY (1952) #100.
What If… Miles Morales #3 Turned Green May 11 Marvel Comics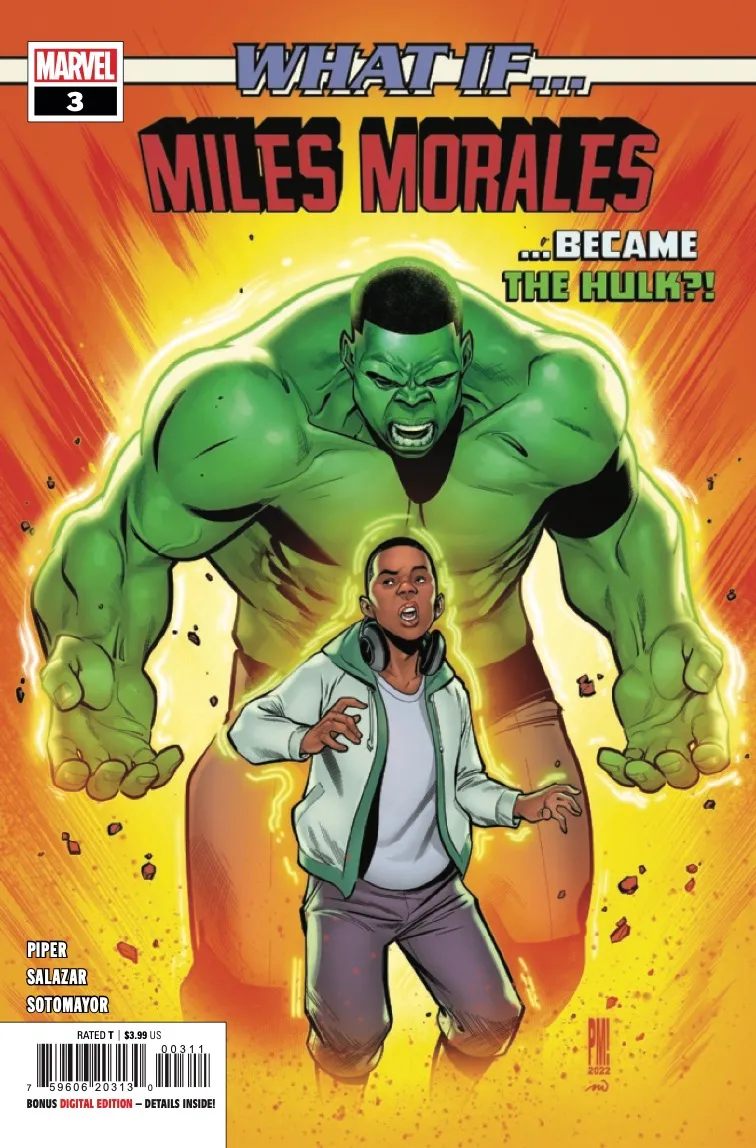 (Picture: Marvel Comics)
Accidents keep happening to our beloved Miles Morales. On April 13, Marvel Comics explored the possibility of a version of the character becoming Wolverine. This time he wasn't bitten by a radioactive spider or experimented with adamantium. Miles Morales will now have to deal with the consequences of being hit by gamma rays, and we all know what that means. Our new friendly neighborhood will become the green giant Hulk. With this burden on his shoulders, he will try to live on a daily basis, but with the unpredictability brought by exposure to gamma rays… Written by Anthony Piper and drawn by Edgar Salazar, this 28-page issue promises to be astonishing.
DON'T MAKE HIM ANGRY… What if… instead of being bitten by a genetically enhanced spider, Miles Morales was blasted with gamma radiation and transformed into THE INCREDIBLE HULK?! Is Miles a man or a monster? Or maybe he's just a kid trying to live a normal life… school, dates, a rampaging ABOMINATION… Miles might be the strongest there is, but that doesn't mean that growing up will be easy.
The Complete Marvel Comics May 11 List
X-Men #11
Moon Knight: Black, White and Blood #1
Hulk vs. Thor: Alpha War Banner #1
Captain America: Symbol of Truth #1
What if… Miles Morales #3
Shang Chi #12
Star Wars: Halcyon's Legacy #3
King Conan #4
Hawkeye: Kate Bishop TP
She-Hulk Epic Collection: Breaking Fourth Wall TP
The Avengers Epic Collection: Operation Galactic Storm TP
Marvel-Verse LARP Jane Foster The Mighty Thor TP
And you, which of these comics do you most want to read?
Featured image via Marvel Comics
Comic book enthusiast, NFT and blockchain writer, and Spider-Man fanboy.