Disney Reportedly Paid Comic Book Creators As Little As $5,000 For Movies That Made Over $1 Billion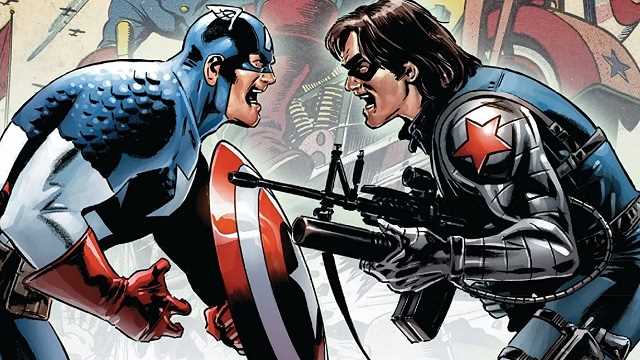 The Marvel Cinematic Universe is the most successful franchise in film and TV today, but for the creators who dreamed up the characters used in those films and TV shows, money is a major issue!
The paltry sum Disney pays comic book writers and artists whose work is featured in film and TV is a story that just doesn't go away, and more details have been revealed in an article by The Guardian. The story itself deals with the legality of how creators receive (or don't) receive royalties for the characters they've created, but there are a few specific points that will leave you speechless.
Multiple sources tell the site that when a writer or artist's work is heavily featured in a Marvel Studios blockbuster, Disney's standard practice is to send them an invite to the premiere with a check for $5,000. That's it.
Often, this recognition will vary between $5,000 and nothing at all, and there are a lot of complicated contractual hoops that these creators have to jump through to even be considered. If their designs aren't deemed original enough, they're unlikely to get more than a "special thank you" in the credits (and even that's unlikely for those who don't play ball).
"I was offered a [special character contract] It was really, really terrible, but it was either that or nothing." tells an anonymous comic book creator to the site. "And then instead of honoring it, they send a thank you note and say, 'Here's some money we don't owe you! and it's five thousand dollars. And you're like, 'The movie made a billion dollars.'"
Ed Brubaker, the co-creator of Winter Soldier, has talked about it in the past and it was revealed that he and Steve Epting showed up at the premiere party to Captain America: The Winter Soldier, only to learn that they weren't invited. When Brubaker texted Sebastian Stan, they let him.
It's hard to say how much Disney and Marvel Studios should pay these creators. Should it be hundreds of thousands? Millions? Where is the line drawn when it comes to characters like Monica Rambeau and Throg given the difference in size of their roles on Disney+? Whatever the answer, it is clear that something has to change.
Click HERE for more information on CBM's Marvel Comics!